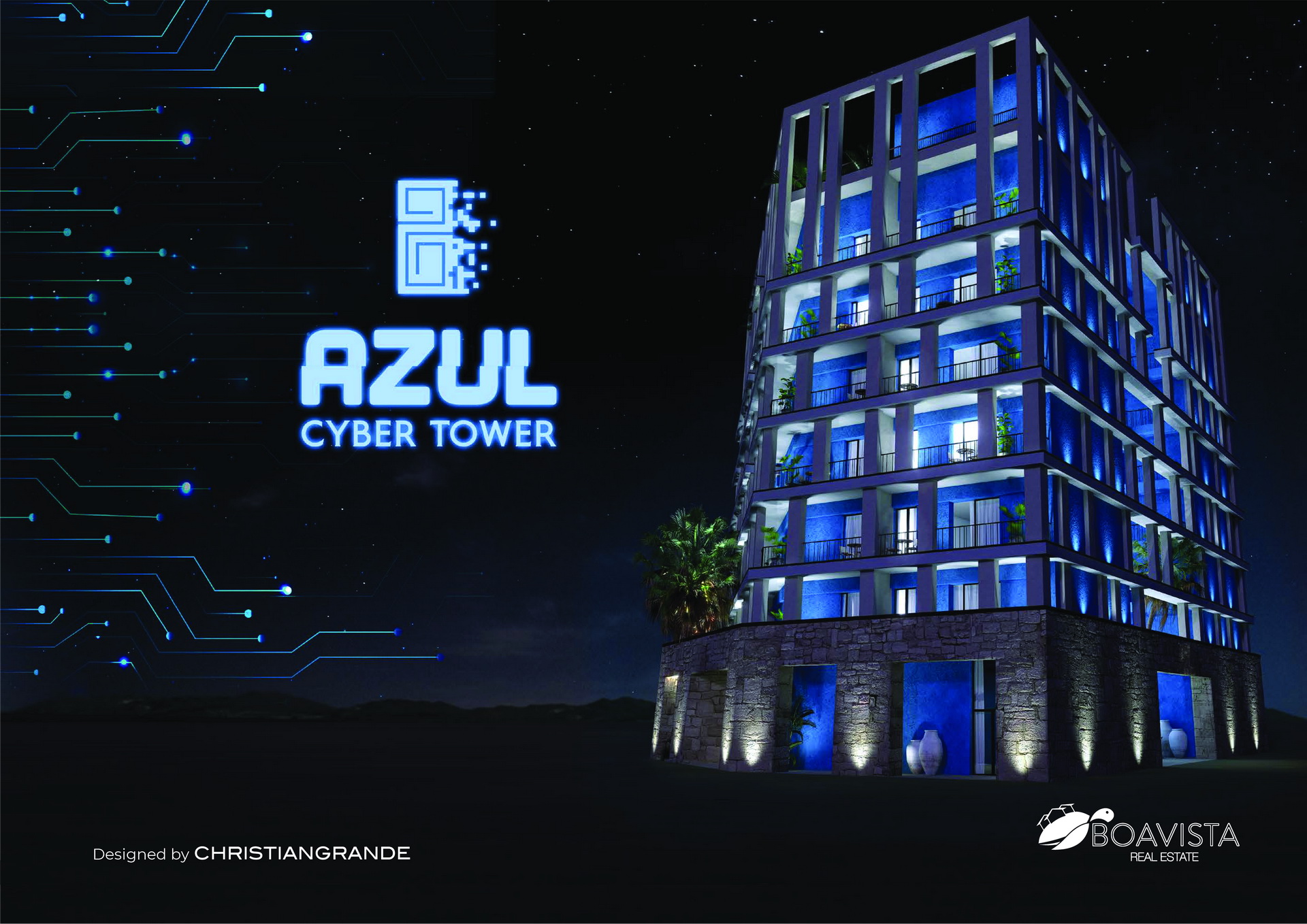 The project has been developed by the italian studio Christian Grande, well known for applying a typical attention for details and raw materials reference to different disciplines: architecture, yacht design, industrial design. Project linked to premium hospitality have a special prominence in the studio production.
The architects have created a layered building, where a light colored frame gives a peculiar vibration to external elevations, struck by the sun; meanwhile, the recesses and the inner court, painted in blue, receive the shadow and the cool air which are necessary in these environments. Wisely calculated openings aim to a spectacular landscape, from an unmatched point of view.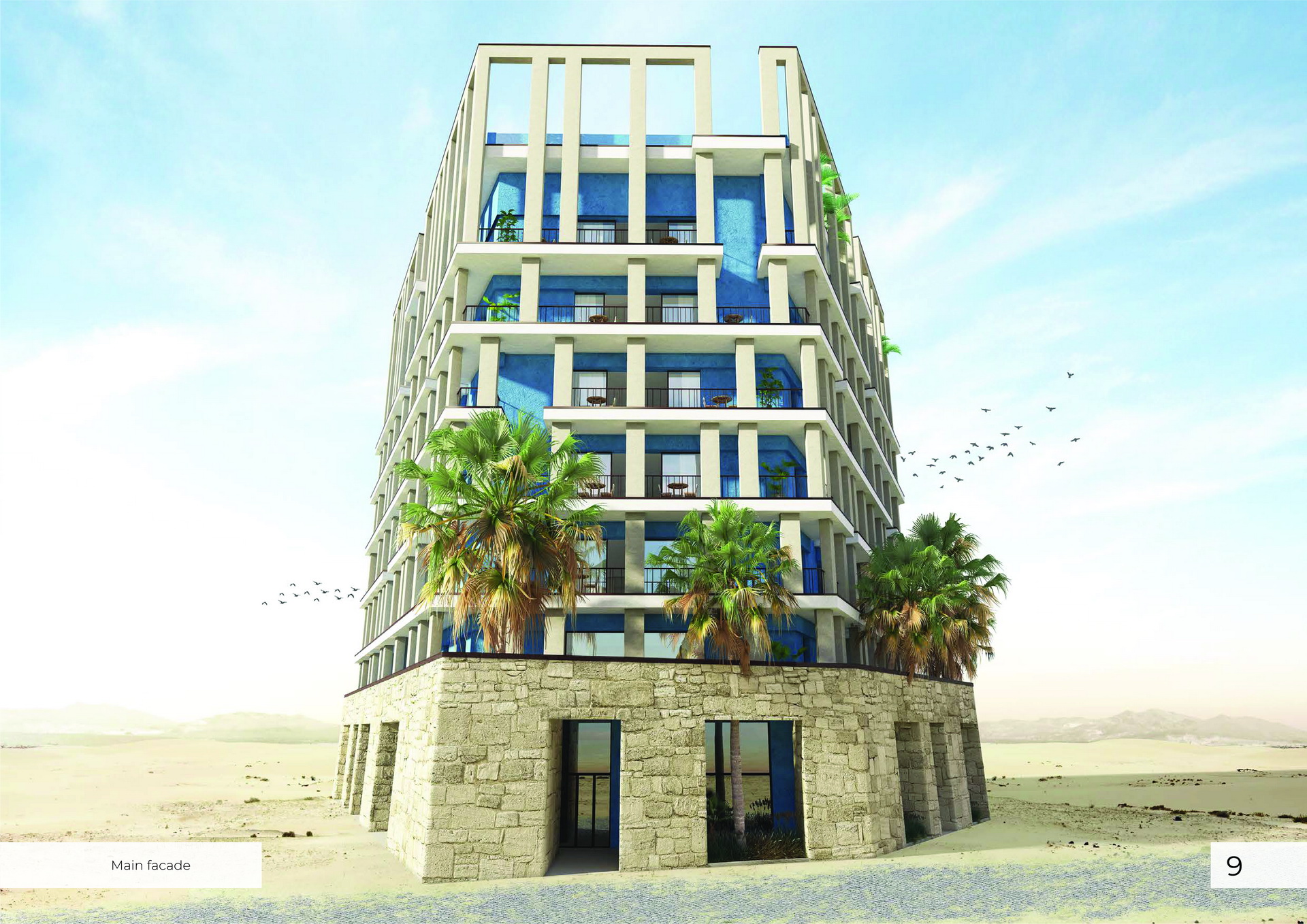 The building will be located in Sal Rei southern neighborhoods: it will reach a total weight of more than 30 mt, with eight floors above ground.
The ground floor will have a commercial destination; some open galleries and small gardens will run around the perimeter, filtering the street views and direct sunlight.
At the same level, an accommodation reserved to the building attendant will assure safety and privacy to the guests.
Two typologies of flats have been designed: one room with living and one bathroom, or two rooms with living and two bathrooms.
All the apartments will have access to continuous balconies, exposed towards the horizon; pillars and projections, on the elevations, will shade the inner space during the hottest hours of the day,
On the rooftop, a lounge bar, a solarium and an infinity pool will be the ideal surrounding to relax, in front of an unforgettable sunset.
In the middle of the central court, a main staircase and two elevators will provide vertical distribution to all levels.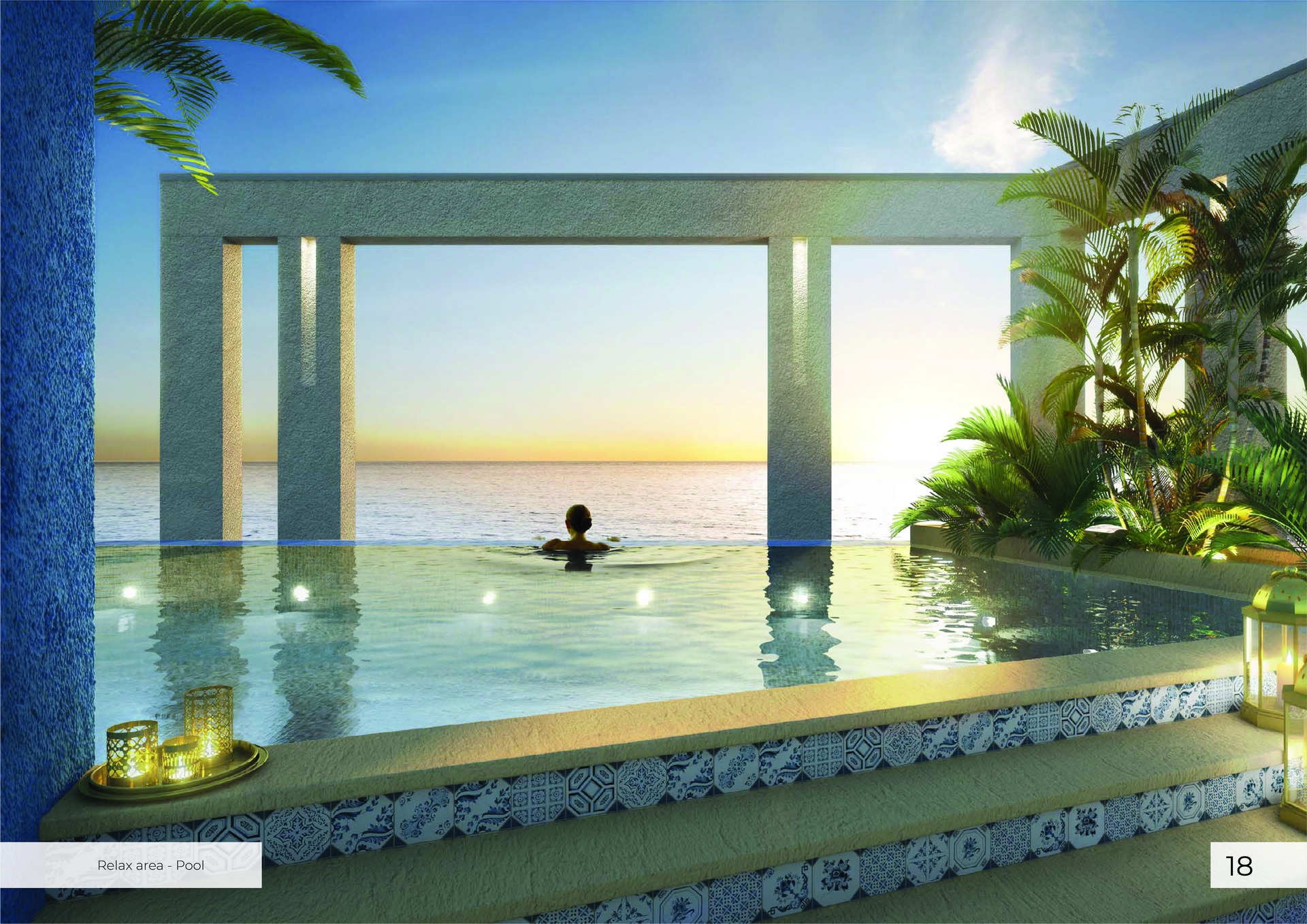 CYBER TOWER PROPERTIES FOR SALE